Ignatian Year 2021 – 2022
Ignatian Year is a worldwide celebration of the spiritual transformation of St. Ignatius of Loyola. The celebration will last for 14 months from May 20, 2021 – July 31, 2022. It marks the 500th anniversary of the conversion of Ignatius from a military man to a saint where he was injured by a cannonball and went through a lot of suffering and pain and during this time, he had experienced the love of God in his life. The theme of conversion is therefore linked to the experience of the founder of the Society. It is because of his being wounded that Ignatius the knight was forced to undergo a long convalescence during which he was able to reflect on the meaning of his life.
During this year, there will be activities for the larger Ignatian Family, other activities more relevant for our companions in mission and occasions more specifically dedicated to Jesuits that will aim to strengthen our familiarity with God and to learn more and more to see God in all things in Christ.
"At the heart of the Ignatian Year, we would hear the Lord calling us, and we would allow him to work our conversion inspired by the personal experience of Ignatius."

Fr. Arturo Sosa, SJ, Superior General of the Society of Jesus
Such a conversion allows us and our collaborators realize the motto 'To see all things new in Christ'.  The Ignatian Year invites all Jesuits to 'go back to the Ignatian experience' and use it as 'a good opportunity to make known our spiritual root, the spiritual source that feeds and nourishes us in so many different ways and places.'  The twin objectives of the Ignatian Year for South Asian Conference would be 'renewal for the Jesuits and communicating our resources with those who belong to the Ignatian family.'
"The Ignatian year will be a time for spiritual renewal for the Jesuits and an opportunity to share the richness of the Ignatian heritage with others. The programs will help to meet the twin objectives of renewal and communicating the Ignatian resources with those who belong to the Ignatian Family, the laity and others."

Fr. Jerome Stanislaus D'Souza, SJ, President of Jesuit Conference of South Asia
Jesuit Conference of South Asia Ignatian Year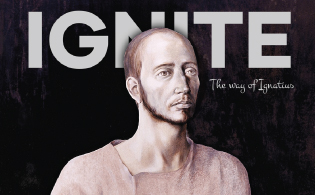 The IGNITE newsletter of Ignatian Year from JCSA is an attempt to give a glimpse of some of the programmes and inspirations from the Provinces and Regions of South Asia.
Read More
IGNATIAN YEAR PROVINCE CALENDAR