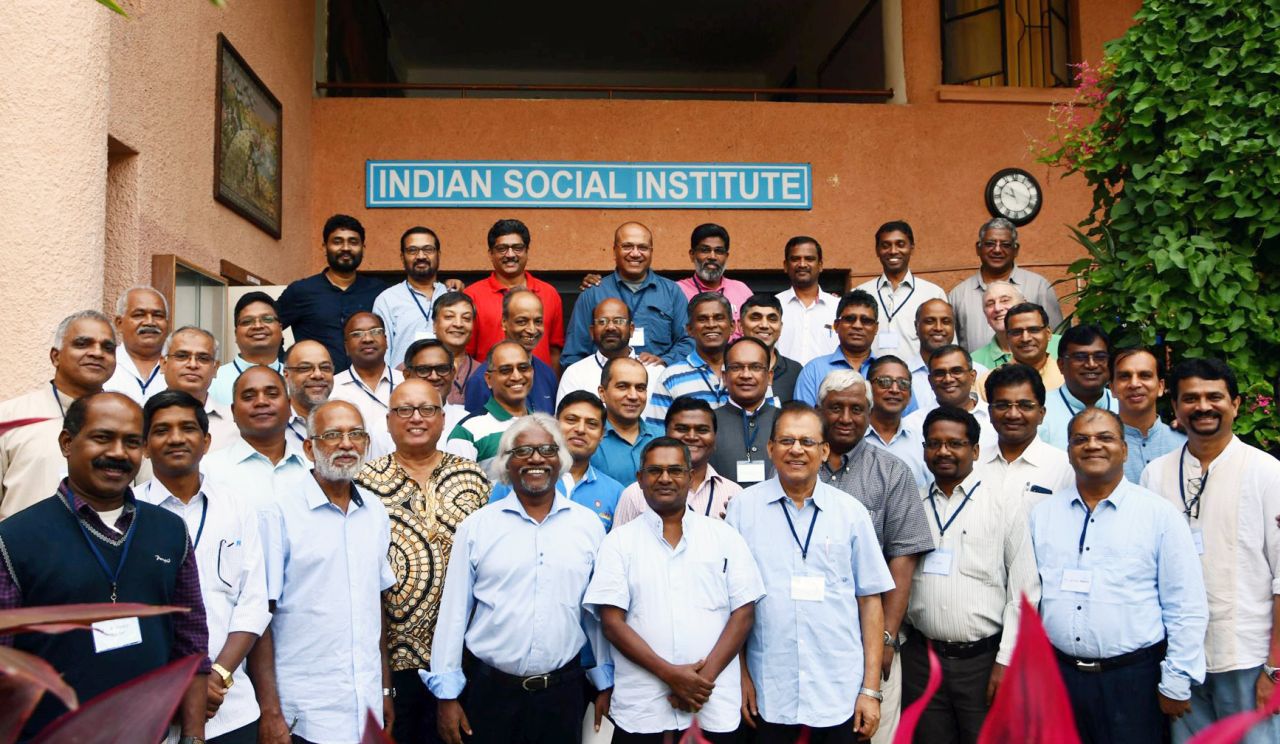 A select group of 47 Jesuits from all the four zones gathered at ISI Bengaluru from 14-17 August 2019 to consider the consolidated report of REGAE II to confirm and affirm all that the Jesuits in 60 Zonal programmes had said about areas of renewal and restructuring of the Conference.
In an atmosphere of prayer and reflection they looked at the report, part by part, to recognise consolations and desolations. Secondly, this meeting has looked at how Apostolic Planning the Conference could do based on UAP to come out with Conference Apostolic Plan (CAP). From this meeting a report is prepared to be placed at JCSA meeting in October in Ranchi for actualising the suggested Apostolic Priorities and the ways in which we would approach to reorienting and restructuring our structures and principles of governance, leading to Apostolic effectiveness.
The meeting of the select group in Bengaluru reaffirmed universality of our mission in South Asia and how we should move towards planning our life and mission.